How to Create Good Real Estate Business Credit?
Kate Morova
June 17, 2021
Have you ever thought about how to create good business credit? Or how to use a line of credit effectively in your real estate investment business? When purchasing income-generating assets, buy and hold real estate investors have historically used personal credit or cash. For all intents and purposes, these forms of funding have served many investors well. However, in some situations, these approaches may prevent investors from realizing their full potential and goals. This is due to their failure to consider all of the available alternatives, including business credit. When it comes to scaling a company, investors who learn how to properly develop (and flex) their business credit will produce amazing results. So, how exactly does business credit work for real estate investors, and where do you begin? Continue reading to find out.
What Exactly Is Good Business Credit and How Create it?
Business credit is a company's or organization's financial history that is used to determine whether or not to lend money, do business, or operate for that company. Business credit is rated on a scale of 0 to 100, with an 80 or higher considered a decent benchmark. Company credit is calculated by a number of different entities, much like personal credit. It is calculated by taking into account loan payments, credit risk, and the probability of a company closure.
Business credit is essential because it not only provides investors with alternative funding options, but it also protects their personal credit from business-related expenses. Investors begin building business credit the moment they incorporate a company or apply for a loan. As a result, it is critical to manage your finances on a regular basis from the start of your company.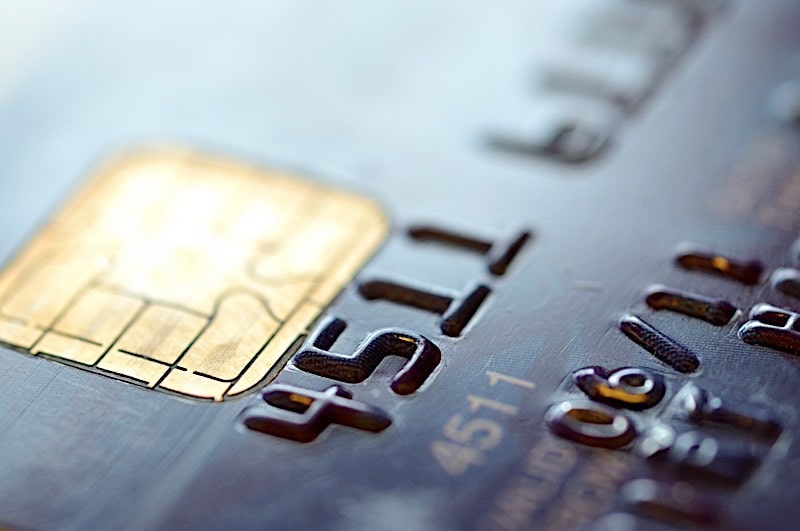 How To Check A Company's Credit
Bradstreet, Equifax, and Experian are only a few of the companies that measure company credit ratings. Each company employs slightly different standards, but on the same scale. Request a report from one of the organizations mentioned above to verify your business credit. Although it does cost money to obtain a business credit report, it is preferable to catch errors before they affect the company's status. Business owners can review their credit at least twice a year as a general rule.
The Advantages of Building Business Credit for Investors
What is the significance of establishing business credit for rental property investors? Taking the time to develop a business and create credit would go a long way toward ensuring your company's long-term success. Simply put, business credit will help you and your company in a variety of ways. The following are some of the most important reasons why any company should establish a real estate business line of credit:
Personal risk associated with funding an investment may be reduced by using business credit.
Investors who create business credit will gain industry credibility.
Investors can gain access to a wider range of funding options by using business credit.
Business credit (and the opportunities it provides) will help investors expand their operations.
Hazard
Before discussing gains and dividends, it's a good idea to mention the risk-reduction and wealth-preservation advantages that separating personal and business finances can provide. Separating business (investment) credit and assets from daily personal credit provides additional protection against a variety of risks. When personal crises arise, it may assist individuals in keeping income coming in and investment assets secure. Personal income and holdings, on the other hand, may be set aside in the event that investments fail. This is particularly true when partners are interested in buy-and-hold real estate.
One of the first steps in this separation is to incorporate or create a legal entity to invest in, such as an LLC. Even for the inexperienced real estate investor starting with one or two properties, LLCs may significantly reduce the risk of running a company. Starting an LLC may also result in additional wealth retention and tax advantages, such as lower fees, greater flexibility in distributing income, and reduced taxation.
Authenticity
While forming a business company to invest in and develop credit can have significant financial benefits, it is far more than that. Developing business credit can also help you build a reputation for yourself and your company. When determining whether or not to work with your company, competitors, lenders, customers, and even other investors would look for existing credit. Though they might not look at your exact business score, it is easy to see how a company with a good financial status would be more appealing than one that does not. You can not only do business more effectively, but the company has a higher reputation as well. Keep this in mind as you work to establish business credit and boost your organization's reputation.
Obtaining funding
While some investors have expressed concerns about credit availability in recent years, others have considered business and investment property financing to be abundant. This is partly due to new legislation and concern about the risks associated with residential consumer lending. Many lenders now only provide loans to companies for commercial purposes. Since their companies are collateralized by brick and mortar banks, real estate investors have become the major winners. Some people discover that money has been thrown at them, and commercial mortgage lenders are fighting tooth and nail to win their business.
Hard money, private money, commercial mortgage loans, company lines of credit, non-recourse loans, and store and contractor credit are all options. This money and credit can be used to buy income-producing assets, upgrade and maintain them, and re-sell them.
True commercial financing does not require investors to sign personal guarantees, and qualification is typically based on the credit rating and income ability of the company. Access to considerably greater amounts of investment and working capital, lower risk, high ROIs, and faster wealth creation are some of the other advantages of this form of leverage.
Adaptability
One of the most appealing aspects of establishing business credit is the opportunity to expand your business (and your profits). Increased access to finance opens up the possibility of doing more complicated transactions. This could imply establishing a passive income portfolio, acquiring additional rehab projects, or even transitioning from residential to commercial real estate. Furthermore, as your business credit and credibility expand, you will find more investors interested in partnering with or working with your company. Use this appeal to assemble a dependable squad, and you'll discover that you can take on even more offers. Remember that by improving your business credit, you will shape your company into exactly what you want it to be.
How to Start to Create Good Business Credit
Obtaining business credit starts with incorporation, or the formation of a business company. With many lenders increasingly relying on social media for lending signals, establishing an online presence might not be a bad idea (though it should not become a diversion or detour from investing). Consider other methods of establishing technical and commercial reputation, which would make it more enticing for business lenders to extend credit. Some people may begin with small business cards or credit lines. Most people would discover that they can quickly access commercial real estate loans. Just be cautious about your credit.
To begin building your business credit, follow these easy steps:
Incorporate your company: Begin the process by incorporating your company or creating an LLC. The best legal framework for your future business goals will be determined by your studies. To get started, choose a business name, register with your state, and complete the required paperwork.
Obtain a Federal Tax Identification Number: Complete the online application process to obtain an EIN for your firm, which will effectively act as your company's identification number. This figure is critical when beginning a business because it allows the company to be adequately taxed.
Open A Business Bank Account: Do your homework and find a bank that offers good business account options. Create a checking account under your company's name, and make sure you have a proper system in place for monitoring your finances. This can be accomplished by the use of a spreadsheet or a financial app.
Obtain A Business Phone Number: It is a good idea to obtain a different phone number for your business so that it can be identified in the phone book and on marketing materials. Get a phone number in your company's name, whether you use a landline or a mobile phone. This will not only assist you in managing business communications, but it will also help you build credibility with potential clients.
Begin a Business Credit List: At this stage, check with the major business credit bureaus to see if your company is already on file. If not, be diligent and create a business credit file for your company. Before you open a file, make sure you have your EIN and bank account details. This will help you get started.
Apply for Business Credit Cards: Apply for a business credit card that reports to the credit bureaus. Don't be afraid to shop around before opening an account; after all, you want to make sure you're working with the best real estate credit card possible. A number of company credit cards provide rewards and sign-up incentives that you can take advantage of.
Establish a credit line for those you work with: Take note of your partnerships with suppliers and other companies with which you collaborate. To begin establishing credit for your company, ensure that you have at least five suppliers. As a business owner, the first provider would most likely be your phone company, though utilities, services, and other costs may also help create your credit.
Pay On Time: Just as with personal credit, it is important to make all payments on time in order to retain good business credit. Set up a system for keeping track of your expenses and remind yourself to review your monthly business budget on a regular basis. This is the most effective way to ensure that your business credit is continuously built.
Separate Your Expenses: Confusion between company and personal expenses is one of the worst mistakes you can make as a new business owner. This can lead to mistakes in business management or even mistakes while filing your taxes. Keep your expenses separate, particularly after you've established your business accounts and credit cards.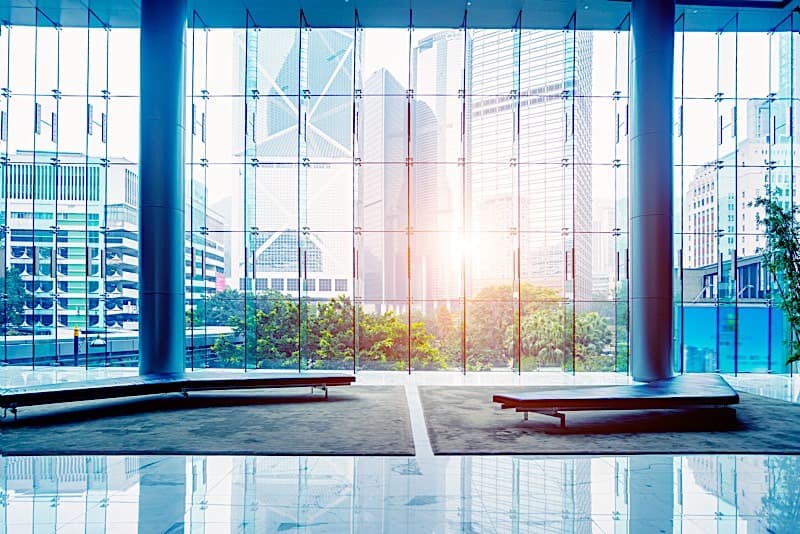 How to Buy Real Estate with Business Credit
Business credit can be an excellent way to expand your real estate business and, in some cases, even to buy real estate. A business line of credit is one of the most well-known solutions. This enables you to obtain a line of credit from a bank or online lender, which you can then use to buy a home. The credit cap will be determined by your company's income and credit profile, and interest rates will vary. Similarly, buyers can use a credit card to purchase real estate. Again, the credit limit and interest rate can vary; however, a credit card may be used to collect incentives for other business expenses.
Investors may also be candidates for Small Business Administration loans (SBA). Although these loans cannot be used to purchase residential property, some SBA loans may be used to purchase commercial property. The best aspect is that, as opposed to other lending methods, these loans have low interest rates, making them an excellent tool for those who qualify. When considering using business credit to purchase real estate, the most important thing to note is to do your homework. Business credit can be a great way to buy land, just make sure you do your homework first.
Concluding
You will need to give yourself time to develop business credit. Keep in mind that it will not happen immediately. As a result, the sooner you begin, the better. It's a good idea to pay attention to your credit when you're first starting out, but it's never too late to get back on track. To improve your real estate investing business's credit, try some of the measures mentioned above. With time, you will be able to expand your funding options and, as a result, scale your company. With the proper planning, business credit will help you open new doors for your company.
Related articles