Which Strategy Do You Prefer: Long-Term Vacation Rentals or Short-Term Vacation Rentals?
Kate Morova
April 09, 2021
With the rise of sites like Airbnb, which have increased the popularity of short-term rentals, it may appear that long-term vacation rentals have taken a back seat. Would you prefer longer-term tenants or higher turnover as an investor? Both long-term vacation rentals and short-term vacation properties have advantages and disadvantages. Continue reading to learn more about each form of vacation rental property so you can start planning the best strategy for your portfolio.
Short Term vs Long Term Vacation Rental Timeframes
A property rented for one evening to one month is often considered a short term vacation rental, while a property rented for one month or more is typically considered a long term vacation rental. The distinction between short-term vacation rentals and long-term vacation rentals can be boiled down to time rather than property type. An investor can decide whether to place a vacation rental for the short or long term based on which strategy would maximize cash flow in their specific market, or even on personal preference. The following sections will go through some of the inconsistencies between the two methods, which will help to clarify some of these points.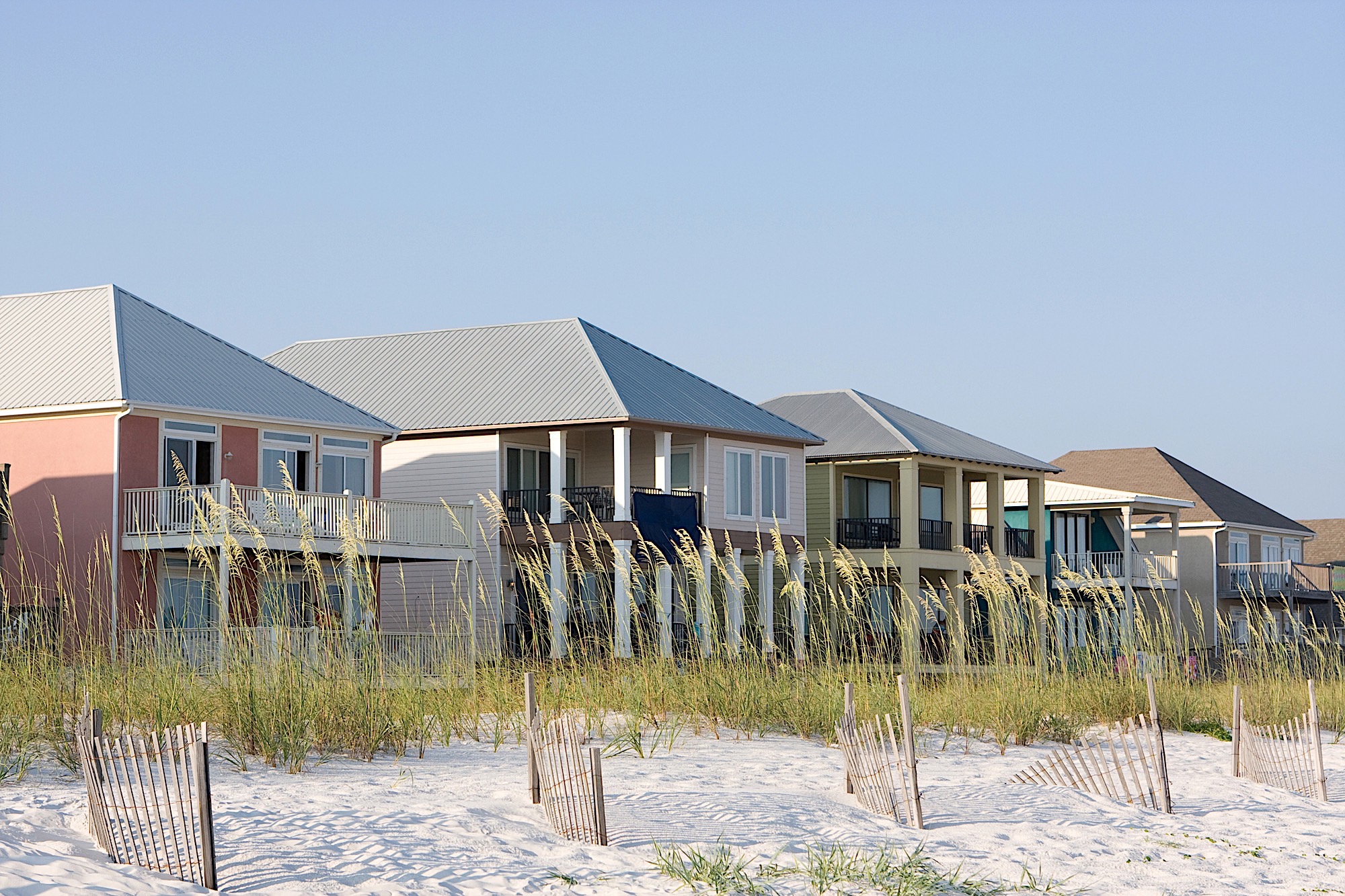 The Advantages and Disadvantages of Long Term vs Short Term Vacation Rental Properties
If you have invested in a property that you believe can be successfully marketed as a vacation rental, you might be wondering how to weigh the advantages of long term vs short term vacation rental properties. Continue reading to learn about the distinct sets of benefits and drawbacks that are often correlated with the two competing vacation rental strategies.
Short-Term Rentals
The Advantages of Short-Term Rentals
Short-term rentals provide their owners with versatility and greater control over their land, among other advantages. Consider some of the primary benefits that short-term rentals provide to their owners:
Personal vacation use: Many investors choose to use their vacation rental property for personal purposes while renting it out to others when not in use. When a property is advertised on the short term rental market, the owner can more easily block off the dates when they choose to use the property.
Less wear and tear: Short-term rentals are typically occupied during weekends and peak tourist seasons, but not all year. As a result, visible wear and tear on the property takes a little longer to accumulate.
Easier maintenance: These properties are also easier to manage, similar to the less regular wear and tear of short term rentals. Short-term rentals are cleaned and prepared for new tenants on a more frequent basis, resulting in better-maintained properties. This aids in the prevention of long-term property loss. If any maintenance issues occur, the owner of a short-term rental property has better access to the property without upsetting residents.
More total rental income: Short-term vacation rentals usually allow owners to charge a higher nightly rate than long-term vacation rentals. While occupancy can fluctuate, making rental income less stable, short-term rentals tend to provide more long-term rental income.
Price Adjustment: Owners of short-term rentals have the right to change the rent price more often than owners of long-term rentals. Owners of short-term rentals have the ability to adjust the rent price between tenants as they see fit. If there is a higher demand for their rental during the summer season, they can increase the rent and earn more money. They are not restricted to the year-long lease terms that long-term rental homeowners are subject to.
Short-term rentals are not without drawbacks. Since rental income is directly related to the ability to book short-term visitors during the year, owners of short-term rentals will discover that they must put in more effort to advertise their home. This may include exchanging messages with interested visitors, updating listing pages, or providing promotional discounts. In addition, many landlords would opt to handle tenant turnover on their own to save money. Finally, before going on holiday, most visitors would expect their short-term rental to be beautifully furnished. This will necessitate owners updating or replacing furnishings as required, which will incur additional costs.
The Drawbacks of Short-Term Rentals
Short-term rentals can provide owners with a variety of advantages, including profit opportunities and personal use, but there are a few drawbacks to consider before implementing this investment strategy. Owners of short-term rentals can face the following difficulties:
Short-term rentals are often run in competitive real estate markets in order to reduce vacancies and increase income. You will, however, be competing with other rental property owners and even hotels in the region. This means you must consider what gives your property a competitive advantage and market it accordingly to travelers.
Repairs and maintenance: Unfortunately, renting out your property to new tenants every week can result in increased wear and tear. When running a short-term rental, you will need to do more maintenance than normal to keep the property clean and well-maintained. This will result in a rise in your total operating costs.
Vacancies During the Offseason: Depending on the industry, you can face consistent vacancies during the offseason. This must be factored into your annual expenses and reflected in your rental rates. To draw renters, many short-term rental owners will lower rental rates and offer specials throughout the offseason.
Land Management: Short-term rentals necessitate a greater level of participation in property management. You will be in charge of arranging guest check-ins, cleaners, and maintenance personnel. If you do not live in the city, this will necessitate extensive preparation. Although there are several eligible property managers available to assist with this duty, there would be an additional expense to consider.
Long-Term Rentals
The Advantages of Long-Term Rentals
There's no denying that short-term rentals have a lot of appealing features. However, investors should consider what long-term rental properties can give them. For good purpose, long-term rentals are regarded as more secure and consistent investments. Consider the following advantages of investing in these properties:
Consistent cash flow: Since a longer-term occupant pays a consistent rental fee on a weekly or monthly basis, landlords may expect more consistent cash flow than for a short-term rental.
Utility bills paid: If you have guests staying in your long term holiday rentals for a month or more, utility bills will also be passed on to the guest. This may result in substantial cost savings during specific seasons, such as the summer or winter.
Less Turnover: When the rental period is longer over the year as opposed to short term rentals, you have fewer people moving in and out of your home. This means less paperwork, less washing, and less vetting of prospective tenants. In general, this reduces the need for day-to-day management.
Easier to manage: The lower turnover rate of long-term rentals adds to the advantage of a property that is easier to manage. Long-term rental landlords spend less time thinking about their next occupant and source of income, allowing them to relax and step back from property management as compared to the more stressful management needed by short-term rentals.
Cheaper management: If a landlord wishes to employ a property management firm to handle the day-to-day activities of either short or long term rentals, the expense for long term rentals would be considerably lower. Since long-term rentals need less effort to fill vacancies, property management fees would be significantly lower than those for short-term rentals. Less renters during the year means fewer management demands, which saves money for long-term rental owners in the long run when it comes to property management firms.
Investing in and maintaining long-term rentals on your own can present a specific set of challenges that should be noted. First, the cash flow stability is offset by a generally lower profit potential as compared to short-term rentals. This is because charging premium rates for long-term stays is normally not practical, while travelers are often more willing to pay cheaper rates if they are only staying for the weekend. Also, particularly during the off-season, finding long-term tenants can be more difficult; owners should prepare for longer vacancy times. Finally, since visitors may be staying in the property for extended periods of time, personal use of the property can be restricted at times.
The Drawbacks of Long-Term Rentals
Long-term rentals have consistently been preferred by investors due to their potential for passive income. However, there are often drawbacks to consider before buying a rental home. Here are some things to think about before purchasing a long-term rental property:
Landlord Rules: If you own a property and choose to rent it out, you must obey those laws and regulations. Many states, for example, have laws requiring landlords to give advance notice before accessing a house, even if it is for maintenance purposes. In addition, there are rules that govern the application and eviction procedures. To prevent any possible legal problems, it is important to understand your area's laws before renting out a home.
Lower Profit Margins: When comparing short-term vs. long-term rentals, long-term units have lower profit margins. Long-term rentals are also a great way to generate passive income. They do not, however, produce the same amount of income as a short-term rental in a common vacation destination.
Tenant Applications: When searching for long-term leases, a standard lease term is one year. As a result, it is critical that you find the right tenants for your house. Check tenant applications for recent evictions or any red flags raised by previous landlords.
No Personal Property Use: When comparing short and long term rentals, the most apparent disadvantage is that long term properties are not suitable holiday homes. Long-term rentals are usually rented out on a regular basis, while short-term owners may schedule visits to these properties as required.
Making a Choice Between Airbnb and Long-Term Rentals
Vacation rental sites like Airbnb and VRBO have rapidly increased the popularity of short-term rentals in recent years, but investors should not rule out a long-term vacation rental purchase. A vacation rental property listed on Airbnb allows owners to adjust the pricing, collect public guest feedback, and list the property for free. If you want to be the kind of owner who greets new visitors, one of the added advantages of short term rentals is the opportunity to meet new people all the time.
A long-term vacation rental investment plan could be a better fit for people who want to have the same tenants for a longer period of time, resulting in fewer tenant turnover. A longer-term tenant can also help bring in a more consistent and reliable cash flow, but a vacancy may be more difficult to fill in comparison to a short-term rental like Airbnb. Most significantly, investors should carefully analyze the vacation market in which they are located and study which strategy will be most conducive to generating a substantial rental income over the course of the year.
In Conclusion
Before being too concerned with any of the drawbacks associated with either short-term or long-term vacation rentals, you can first and foremost enjoy the fact that you have effectively invested in a property in a market well-positioned for vacation renters. Choosing between a short-term or long-term vacation rental plan can be difficult, but the decision is ultimately yours. Is investing in real estate a good idea?
Related articles